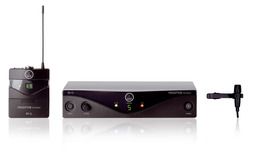 Speaker suit Perception wireless series high-performance vocal suit can transmit bright sound signals and is very easy to use.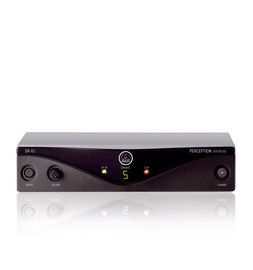 The CK99 lavalier included in the kit is quick and easy to wear, providing a high level of speech intelligibility for theatre performances, presentations or talk shows.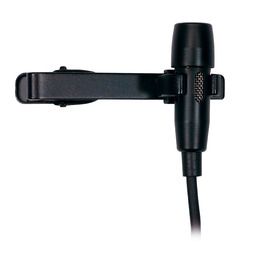 The SR45 receiver offers professional XLR and 1/4" large three-core outputs.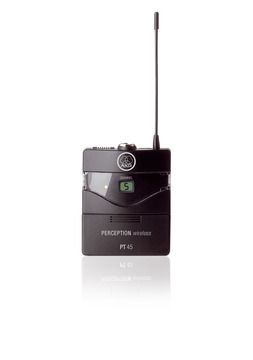 AKG Perception Wireless Series, Speaker Set includes:
1 x SR45 receiver
1 x PT45 bodypack transmitter
1 x CK99 L lavalier microphone
1 x universal power supply with US/UK/EU adapter
1 x AA battery
---
30 MHz selection bandwidth (depending on local frequency plans)
8 hours of operation with a single AA size battery
Speech optimized CK 99 lavalier microphone
Compatible with all AKG MicroMics
Low battery indicator
Smallest and lightest bodypack transmitter in its class
The sound of your voice perfectly reproduced by the Perception Wireless Presenter Set: the inconspicuous CK 99 lavalier microphone clips on quickly and easily, and provides optimum intelligibility for theater performances, presentations, or talk shows. Requiring little attention, it allows you to focus 100 % on your presentation.
The package contains an SR 45 receiver, PT 45 bodypack transmitter, universal power supply with US/UK/EU adapter, CK 99 L lavalier microphone, and one AA size dry battery